Wicked, wicked to the core,

The city will burn forever more.
4.4 stars / 5 stars
Even until now, Daughter of the Burning City brings about a mixed feeling of curiosity, suspense, and awe every time I see my copy. This dark, thrilling suspense and fantasy novel full of horrors, murder, and magic that tell the story of sixteen-year old Sorina and the great lengths she would go just to protect her beloved family of unusual illusions– and justify the wrongs that have been committed.
Before I read this book, I had no idea how special carnivals are. Sure, they're fun and cool and obviously awesome, but I wouldn't think twice about what's lurking beneath the mask of kettle corns and rides and carnival games. I was, as Sorina would say, a mere carnival visitor, and not someone who has lived all her life within a carnival and known the secrets that lurk there.
However, everything I see and know about carnivals, circuses, and shows changed when I first read the first page, and then the next, and so on until I was madly flipping through the pages, very obsessed in the story and hungry for more.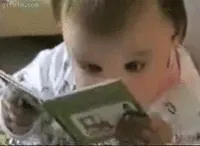 The world building was intricate and full of details. Amanda Foody brought an adventure to life in front of my very eyes, and I enjoyed every minute I spent in Gomorrah, a traveling carnival of debauchery.
The characters were, to my absolute delight, strange and magical. Fantasy wouldn't be fantasy without peculiar characters, and this book has it all! From girls who could see without eyes to guys who could make a morbidly funny joke despite having lost its head, DOTBC is truly a wicked delight for readers to indulge in.
Sherlock Holmes comes alive in girl version as Sorina Gomorrah, the type of girl who absolutely cares and would do everything for the ones she loves but can show you your most sinister fears. That's not all, because she has the most unusual family ever! Would you love to have a grandfather who has nails instead of hair? Would you love to read a good princess-and-unicorns book in the shade of a tree who can squash you into a bloody, broken mess within seconds?
Wait, there's more! The storyline is also perfect. This book has more plot twists than the hairs in my head. Honestly, I didn't know who to trust and which theory to believe. To the people who intend to read this book: BE CAREFUL. DO NOT TRUST ANYONE.
This book is slow-paced, mainly because it focuses on details and dilemmas that Sorina faces.
However beautiful this book is, there are still cons. First: even as I was already reading the acknowledgements at the book, I still couldn't make up my mind whether Sorina really wanted to be Gomorah's proprietor or not. I mean, she complains about how her father, the proprietor, sees her as a child and asks herself when he will ever train her for her job because she is his heir. And every now and then, she keeps saying that she doesn't want to be proprietor: that she's not capable, not responsible enough, and has no interest in it anyway. She sees herself as another performer, one of the thousands that live in Gomorrah. She keeps expecting Villiam (her father) to teach her, to train her to be proprietor when she doesn't even bother to step out of her show tent and actually make friends other than the people she calls family. And, if you ask me, she's still got that childish glint with her: she's childishly immature at times, especially when she's desperate for something like attention or help. During these times, she only thinks for herself and doesn't bother with the people around her, who probably don't need another burden on their plates already full of it. She puts herself first when people line up asking for Villiam's help. I wish she ought to know that these qualities would never make a good proprietor or leader whatsoever, let alone a magical traveling carnival with ten thousand residents or so.
Second, she lets her pride take over her. There are some instances in the book where she really thinks she's always the right one, that she never forgot anything, and that if a criminal sounds like, he's lying, then he IS lying, because, well, he's a criminal. And in contrast to that, she believes lies so very easily at times, too. Despite her situation, she never thinks outside the box. She never thinks that maybe the answer is wildly beyond what she has grown used to. It's so easy to drive her off-course, despite her steadfast determination and admirable bravery.
Third,  she uses her superior power to take advantage of her enemies. This isn't actually a problem since she only uses this against bad guys, but her title as "Gomorrah's princess" wouldn't keep her away from harm's reach. And considering the fact that she isn't even thinking about other people when she's buried in her private life problems and hardly even goes out to meet said people because she's too busy coping with her own little problems as a freak, she shouldn't even call herself a princess, even though, she is the proprietor's daughter.
All in all, Daughter of the Burning City has its pros and cons, though pros win out best. Despite being annoying sometimes, I absolutely adore Sorina, she's every bit as human as we are and I'm glad her powers turned her into a kind young girl, and that she's not a monster hungry for people's fears.
I could have stayed socially silent and shout my thoughts into a wall, not the internet. But a story as good as this brings out a sense of evangelism where I simply cannot see the world as a beautiful place unless everywhere I look, people are reading or have read Daughter of the Burning City. So I typed away into my laptop all my feelings about this wonderful book.
Daughter of the Burning City will sweep people off their feet and show them their strangest dreams and darkest desires. This book isn't made for the weak-hearted–beware. But if you are dying to set your inner, darker self free and find your true self in the black smoke of the Festival of Burning Desires, then Skull Gate will welcome you home.
Don't forget to like and comment what you think!