As we welcome a new year ahead of us, I want to look back on 2018 and cherish it one last time. What better way to do it than share my top ten reads this 2018? It's been a great reading year for me, I've discovered amazing new books and cried buckets of tears from all the feels. I've read and discovered books that are way out of my comfort zone, read from genres that are entirely new to me. And I've actually liked–and enjoyed–some of those books! I've learned to read books that not everyone else is reading, to follow my instinct when it comes to the next book to read. And it works pretty well for me.
You'll never know if you'll like it if you don't try reading it.
This list is a combination of Middle Grade and Young Adult genres, but mostly YA. Also take note of the gorgeous covers!
A Courtship of Convenience
Sophie Appersett is quite willing to marry outside of her class to ensure the survival of her family. But the darkly handsome Mr. Edward Sharpe is no run-of-the-mill London merchant. He's grim and silent. A man of little emotion—or perhaps no emotion at all. After two months of courtship, she's ready to put an end to things.
A Last Chance for Love
But severing ties with her taciturn suitor isn't as straightforward as Sophie envisioned. Her parents are outraged. And then there's Charles Darwin, Prince Albert, and that dratted gaslight. What's a girl to do except invite Mr. Sharpe to Appersett House for Christmas and give him one last chance to win her? Only this time there'll be no false formality. This time they'll get to know each other for who they really are.
---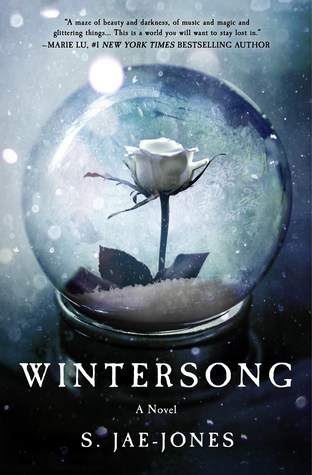 Book Review: Wintersong by S. Jae-Jones
The last night of the year. Now the days of winter begin and the Goblin King rides abroad, searching for his bride….
All her life, Liesl has heard tales of the beautiful, dangerous Goblin King. They've enraptured her mind and spirit and inspired her musical compositions. Now eighteen and helping to run her family's inn, Liesel can't help but feel that her musical dreams and childhood fantasies are slipping away.
But when her own sister is taken by the Goblin King, Liesl has no choice but to journey to the Underground to save her. Drawn to the strange, captivating world she finds–and the mysterious man who rules it–she soon faces an impossible decision. With time and the old laws working against her, Liesl must discover who she truly is before her fate is sealed.
Dark, romantic, and powerful, Wintersong will sweep you away into a world you won't soon forget.
---
(The Wishing Spell, The Enchantress Returns, A Grimm Warning, Beyond the Kingdoms, An Author's Odyssey, Worlds Collide)
---
7. OverRuled by Brittney Joy
Book Review: OverRuled by Brittney Joy
Two girls. One Kingdom. No way out..
Princess. Royal. Prisoner. Jade is the heir to the throne, but her mother, the Queen, isn't willing to give up her title— ever. Queen Katrina doesn't see her daughter as her legacy, but as a threat that has to be stopped. Jade has never left the palace, and is trapped inside its boundaries… but she wonders if the walls are meant to keep her safe, or keep her imprisoned.
Peasant. Pauper. Savior. Nova left the Kingdom of Sterling before she could crawl— now that she's returned with her father to rescue her orphaned cousin, it's nothing short of a nightmare. Magic is used to control the people, and the monarchy is a dictatorship. Within the kingdom, Nova is hunted for a power she doesn't even know she has… yet.
One boy will intertwine their lives— or tear them apart. Chael is the secretive and handsome royal guard that might have the answers to save both girls, but he's hiding something dark. An ally with questionable motives, both Nova and Jade have no choice but to trust Chael… and to fall for him.
But the lengths the Queen will employ to secure her crown are unforgivable. In the Kingdom of Sterling, the only thing more powerful than betrayal is magic.
---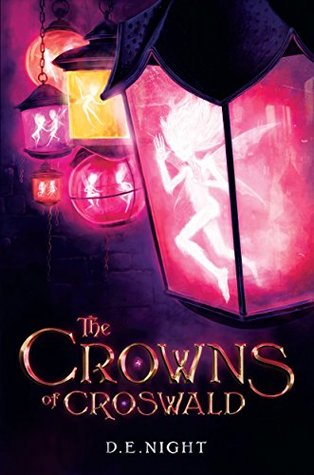 Book Review: The Crowns of Croswald by D.E. Night
In Croswald, the only thing more powerful than dark magic is one secret…
For sixteen years Ivy Lovely has been hidden behind an enchanted boundary that separates the mundane from the magical. When Ivy crosses the border, her powers awaken. Curiosity leads her crashing through a series of adventures at the Halls of Ivy, a school where students learn to master their magical blood and the power of Croswald's mysterious gems. When Ivy's magic––and her life––is threatened by the Dark Queen, she scrambles to unearth her history and save Croswald before the truth is swept away forever.
---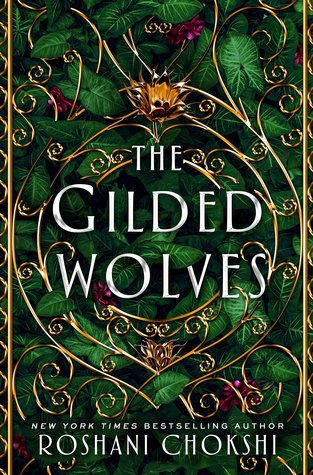 Blog Tour coming this January! So keep an eye out for it *wink wink*
Set in a darkly glamorous world, The Gilded Wolves is full of mystery, decadence, and dangerous but thrilling adventure.
Paris, 1889: The world is on the cusp of industry and power, and the Exposition Universelle has breathed new life into the streets and dredged up ancient secrets. In this city, no one keeps tabs on secrets better than treasure-hunter and wealthy hotelier, Séverin Montagnet-Alarie. But when the all-powerful society, the Order of Babel, seeks him out for help, Séverin is offered a treasure that he never imagined: his true inheritance.
To find the ancient artifact the Order seeks, Séverin will need help from a band of experts: An engineer with a debt to pay. A historian who can't yet go home. A dancer with a sinister past. And a brother in all but blood, who might care too much.
Together, they'll have to use their wits and knowledge to hunt the artifact through the dark and glittering heart of Paris. What they find might change the world, but only if they can stay alive.
---
Book Review: Air Awakens by Elise Kova
A library apprentice, a sorcerer prince, and an unbreakable magic bond…
The Solaris Empire is one conquest away from uniting the continent, and the rare elemental magic sleeping in seventeen-year-old library apprentice Vhalla Yarl could shift the tides of war.
Vhalla has always been taught to fear the Tower of Sorcerers, a mysterious magic society, and has been happy in her quiet world of books. But after she unknowingly saves the life of one of the most powerful sorcerers of them all—the Crown Prince Aldrik—she finds herself enticed into his world. Now she must decide her future: Embrace her sorcery and leave the life she's known, or eradicate her magic and remain as she's always been. And with powerful forces lurking in the shadows, Vhalla's indecision could cost her more than she ever imagined.
---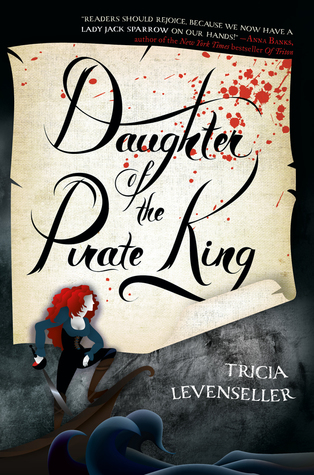 Book Review: Daughter of the Pirate King by Tricia Levenseller
There will be plenty of time for me to beat him soundly once I've gotten what I came for.
Sent on a mission to retrieve an ancient hidden map—the key to a legendary treasure trove—seventeen-year-old pirate captain Alosa deliberately allows herself to be captured by her enemies, giving her the perfect opportunity to search their ship.
More than a match for the ruthless pirate crew, Alosa has only one thing standing between her and the map: her captor, the unexpectedly clever and unfairly attractive first mate, Riden. But not to worry, for Alosa has a few tricks up her sleeve, and no lone pirate can stop the Daughter of the Pirate King.
---
PH BLOG TOUR: Empress of All Seasons by Emiko Jean
In a palace of illusions, nothing is what it seems.
Each generation, a competition is held to find the next empress of Honoku. The rules are simple. Survive the palace's enchanted seasonal rooms. Conquer Winter, Spring, Summer, and Fall. Marry the prince. All are eligible to compete—all except yōkai, supernatural monsters and spirits whom the human emperor is determined to enslave and destroy.
Mari has spent a lifetime training to become empress. Winning should be easy. And it would be, if she weren't hiding a dangerous secret. Mari is a yōkai with the ability to transform into a terrifying monster. If discovered, her life will be forfeit. As she struggles to keep her true identity hidden, Mari's fate collides with that of Taro, the prince who has no desire to inherit the imperial throne, and Akira, a half-human, half-yōkai outcast.
Torn between duty and love, loyalty and betrayal, vengeance and forgiveness, the choices of Mari, Taro, and Akira will decide the fate of Honoku in this beautifully written, edge-of-your-seat YA fantasy.
---
(A Shadow Bright and Burning, A Poison Dark and Drowning, A Sorrow Fierce and Falling)
ARC Review: A Sorrow Fierce and Falling by Jessica Cluess
I hope you found this post useful and informative in choosing your next books to read. But here are two very important pieces of advice that everyone should know:
"If you only read the books that everyone else is reading, you can only think what everyone else is thinking."
― Haruki Murakami
"Do not read, as children do, to amuse yourself, or like the ambitious, for the purpose of instruction. No, read in order to live."
― Gustave Flaubert
Thank you and I hope the new year brings lots of love, joy, success, and peace to you and your loved ones!
Have you read any of these books?
If so, which one, how much did you like it and what were your thoughts?
If not, are these books in your TBR pile? I hope they are!
What sort of bookish posts would you like to see on my blog next?