Hello! A few weeks ago, I wrote a blog post about my most anticipated 2019 releases that have the word "king" in their titles. In that post, I included their covers and summaries, as well as links to their Goodreads pages. Some of the books on the kingly list are King of Scars, The Wicked King, The Girl King, and many more.
That kingly post was NOT intended at all and when the idea to compile a list of 2019 YA kingly titles strolled into my head, I just had to share it with y'all. You can read about the experience here. I found it creative and did my best to keep it informative while trying not to fangirl too much, especially about King of Scars and The Wicked King.
I did a kingly post, why not make a queenly one? History was quite rude to women and I do  not want that side of history to repeat itself. If kings can rise then so can queens, right? So ladies, go wear your bloody crown and keep reading!
A divided nation. Four Queens. A ruthless pickpocket. A noble messenger. And the murders that unite them.
​
Get in quick, get out quicker.
These are the words Keralie Corrington lives by as the preeminent dipper in the Concord, the central area uniting the four quadrants of Quadara. She steals under the guidance of her mentor Mackiel, who runs a black market selling their bounty to buyers desperate for what they can't get in their own quarter. For in the nation of Quadara, each quarter is strictly divided from the other. Four queens rule together, one from each region:
Toria: the intellectual quarter that values education and ambition
Ludia: the pleasure quarter that values celebration, passion, and entertainment
Archia: the agricultural quarter that values simplicity and nature
Eonia: the futurist quarter that values technology, stoicism and harmonious community
When Keralie intercepts a comm disk coming from the House of Concord, what seems like a standard job goes horribly wrong. Upon watching the comm disks, Keralie sees all four queens murdered in four brutal ways. Hoping that discovering the intended recipient will reveal the culprit – information that is bound to be valuable bartering material with the palace – Keralie teams up with Varin Bollt, the Eonist messenger she stole from, to complete Varin's original job and see where it takes them.
---
A fierce sequel full of sisterhood, heart pounding action, betrayal, and intrigue in the royal court in a series that "breathes new life into the feminist story of oppression and resistance" (Publisher's Weekly).
Banished by Asa at the end of Grace and Fury, Nomi and Malachi find themselves powerless and headed towards their all-but-certain deaths. Now that Asa sits on the throne, he will stop at nothing to make sure Malachi never sets foot in the palace again. Their only hope is to find Nomi's sister, Serina, on the prison island of Mount Ruin. But when Nomi and Malachi arrive, it is not the island of conquered, broken women that they expected. It is an island in the grip of revolution, and Serina–polite, submissive Serina–is its leader.
Betrayal, grief, and violence have changed both sisters, and the women of Mount Ruin have their sights set on revenge beyond the confines of their island prison. They plan to sweep across the entire kingdom, issuing in a new age of freedom for all. But first they'll have to get rid of Asa, and only Nomi knows how.
Separated once again, this time by choice, Nomi and Serina must forge their own paths as they aim to tear down the world they know, and build something better in its place.
The stakes are higher and the battles bolder in Tracy Banghart's unputdownable sequel to Grace and Fury.
---
Mean Girls meets The Tudors in Hannah Capin's The Dead Queens Club, a clever contemporary YA retelling of Henry VIII and his wives (or, in this case, his high school girlfriends). Told from the perspective of Annie Marck ("Cleves"), a 17-year-old aspiring journalist from Cleveland who meets Henry at summer camp, The Dead Queens Club is a fun, snarky read that provides great historical detail in an accessible way for teens while giving the infamous tale of Henry VIII its own unique spin.
What do a future ambassador, an overly ambitious Francophile, a hospital-volunteering Girl Scout, the new girl from Cleveland, the junior cheer captain, and the vice president of the debate club have in common? It sounds like the ridiculously long lead-up to an astoundingly absurd punchline, right? Except it's not. Well, unless my life is the joke, which is kind of starting to look like a possibility given how beyond soap opera it's been since I moved to Lancaster. But anyway, here's your answer: we've all had the questionable privilege of going out with Lancaster High School's de facto king. Otherwise known as my best friend. Otherwise known as the reason I've already helped steal a car, a jet ski, and one hundred spray-painted water bottles when it's not even Christmas break yet. Otherwise known as Henry. Jersey number 8.
Meet Cleves. Girlfriend number four and the narrator of The Dead Queens Club, a young adult retelling of Henry VIII and his six wives. Cleves is the only girlfriend to come out of her relationship with Henry unscathed—but most breakups are messy, right? And sometimes tragic accidents happen…twice…
---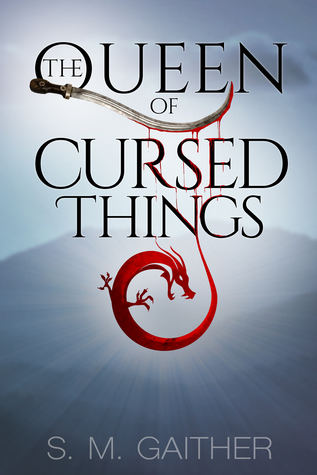 She's the last member of a cursed and deadly clan.
He's the crown prince with a dangerous secret.
Together, they'll save the empire–or destroy it.
Decades ago, the High King of Sundolia waged a war that vanquished the serpent clan and drove them out of the empire, reducing them to nothing more than legends spoken of in occasional frightened whispers.
But they did not leave peacefully. Their parting gift included curses that now rest within the empire's soil, beneath the shade of its jungles, treading through the waves of its seas. Growing more and more dormant as the years pass under the shadow of that increasingly tyrannical high king.
Until Alaya–a girl with a hidden serpent mark who shouldn't exist–accidentally wakes one of them up. Then another. And suddenly she finds herself near universally despised and feared, a scapegoat exiled from her adopted village and left with no choice but to seek the truth about her cursed bloodline. About her true home. About a power, stolen from the serpent goddess herself, that is supposedly resting in that home. It is the sort of power that could help her overthrow a king, expose the lies he's told, and put a stop to his wars.
But the closer she gets to that power, the more complicated the truth becomes. The more dangerous her waking power seems. And the more she begins to wonder: Can you still be the hero if you were born a curse?
---
[COVER TO BE REVEALED]
Welcome to the Forest of Good and Evil. A dream come true, and a living nightmare.
Evil isn't born, it's made. One thought and action at a time. Take a good look at what you've made.
Far, far away, in the realm of Enchantia, creatures of legend still exist, magic is the norm and fairy tales are real. Except, fairy tales aren't based on myths and legends of the past—they are prophecies of the future.
Raised in the mortal realm, Everly Morrow has no idea she's a real life fairy tale princess—until she manifests an ability to commune with mirrors.
Look. See… What will one peek hurt?
Soon, a horrifying truth is revealed. She is fated to be Snow White's greatest enemy, the Evil Queen.
With powers beyond her imagination or control—and determined to change Fate itself—Everly returns to the land of her birth. There, she meets Roth Charmaine, the supposed Prince Charming. Their attraction is undeniable, but their relationship is doomed.
As bits and pieces of the prophecy unfold, Everly faces one betrayal after another, and giving in to her dark side proves more tempting every day. Can she resist, or will she become the queen—and villain—she was born to be?
Phew. I have fewer "Queenly" books in my TBR pit compared to the "Kingly" ones. But that doesn't make queens any less cooler than kings, right?
I hope I get to read these books this year, for the sake of my TBR!
Have you read any of these books?
How much did you like it and what were your thoughts?
If not, are these books in your TBR pile? I hope they are!