I promised myself that 2019 would be a year of change for me. A year for new beginnings, a time to correct (and learn from) my mistakes before it's too late. A time to learn new things, to discover the unimaginable and brave the open seas.
My year was off to a great start. My views this January was approximately 3/4 of my total blog views last year. Crazy right? I've caught up a bit on my NetGalley eARCs. I've also managed to finally burst out of my shell and explore the great beyond! (aka blogging)
I want to sum up what I have achieved this month in a short post. This is already a few days late (I wasn't procrastinating…) but better late than never, right?
Books I read this month
Sad to say, I've been on a bit of a "reading slump" since late December. I'm still trying to get over it even until now and I haven't recovered yet.
That being said, I wasn't able to read as much as I wanted to this month. I only read 3 books but I'm glad I still have the will to read haha.
---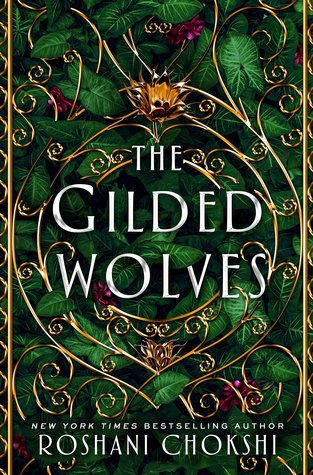 Set in a darkly glamorous world, The Gilded Wolves is full of mystery, decadence, and dangerous but thrilling adventure.
Paris, 1889: The world is on the cusp of industry and power, and the Exposition Universelle has breathed new life into the streets and dredged up ancient secrets. In this city, no one keeps tabs on secrets better than treasure-hunter and wealthy hotelier, Séverin Montagnet-Alarie. But when the all-powerful society, the Order of Babel, seeks him out for help, Séverin is offered a treasure that he never imagined: his true inheritance.
To find the ancient artifact the Order seeks, Séverin will need help from a band of experts: An engineer with a debt to pay. A historian who can't yet go home. A dancer with a sinister past. And a brother in all but blood, who might care too much.
Together, they'll have to use their wits and knowledge to hunt the artifact through the dark and glittering heart of Paris. What they find might change the world, but only if they can stay alive.
---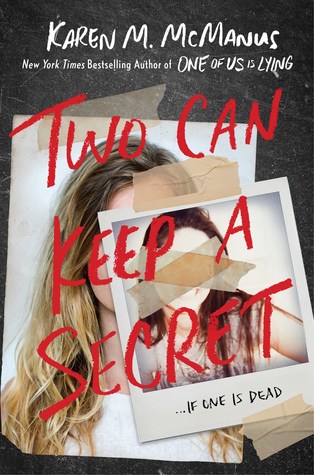 Echo Ridge is small-town America. Ellery's never been there, but she's heard all about it. Her aunt went missing there at age seventeen. And only five years ago, a homecoming queen put the town on the map when she was killed. Now Ellery has to move there to live with a grandmother she barely knows.
The town is picture-perfect, but it's hiding secrets. And before school even begins for Ellery, someone's declared open season on homecoming, promising to make it as dangerous as it was five years ago. Then, almost as if to prove it, another girl goes missing.
Ellery knows all about secrets. Her mother has them; her grandmother does too. And the longer she's in Echo Ridge, the clearer it becomes that everyone there is hiding something. The thing is, secrets are dangerous–and most people aren't good at keeping them. Which is why in Echo Ridge, it's safest to keep your secrets to yourself.
---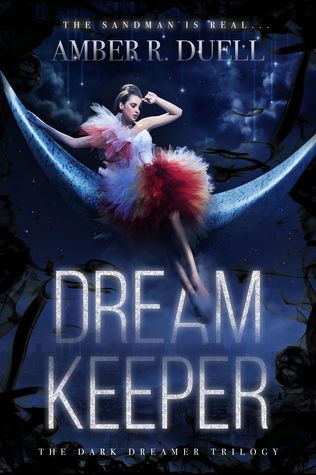 The Sandman is seventeen-year-old Nora's closest friend and best-kept secret. He has to be, if she doesn't want a one-way ticket back to the psychiatrist. It took her too long to learn not to mention the hooded figure in her dreams to her mother, who still watches Nora as if she'll crack. So when Nora's friends start mysteriously dying gruesome deaths in their sleep, she isn't altogether surprised when the police direct their suspicion at her. The Sandman is the only one she can turn to for answers. But the truth might be more than she bargained for…
For the last five years, the Sandman has spent every night protecting Nora. When he hid the secret to the Nightmare Lord's escape inside her dreams, he never expected to fall in love with her. Neither did he think his nemesis would find her so quickly, but there's no mistaking his cruel handiwork. The Nightmare Lord is tired of playing by the rules and will do anything to release his deadly nightmares into the world, even if that means tormenting Nora until she breaks.
When the Nightmare Lord kidnaps Nora's sister, Nora must enter enemy territory to save her. The Sandman is determined to help, but if Nora isn't careful, she could lose even more than her family to the darkness.
(Please note: This story contains vivid death scenes.)
Blog Posts
I've published the most blog posts this month as I have ever before. This is part of my "be more active blog-wise" bookish goal and so far, it paid up really well! I've met amazing new people, book bloggers especially, who post amazing content, and who continue to support my own little corner of the Internet. I'm not going to lie, my stats have completely blown up this month! I nearly reached my total views for the ENTIRE 2018. Thank you, thank you!
I've posted 12 blog posts this month:
1.) 2018 Achievements + 2019 Bookish Goals & Resolutions
2.) The "Kingly" TBR (2019 YA releases)
3.) ARC Review: Two Can Keep a Secret by Karen M. McManus
4.) Fan Art for OverRuled by Brittney Joy
5.) Shadow and Bone + Six of Crows: A Netflix series?!
6.) Book Review: To All the Boys I've Loved Before by Jenny Han
7.) PH Blog Tour: The Gilded Wolves by Roshani Chokshi [Book Review]
8.) Liebster Award #1Liebster Award #1
9.) Book Blitz: The Princess of Baker Street by Mia Kerick [Excerpt + Giveaway]
10.) The "Queenly" TBR (2019 YA releases)
11.) #BOOKSTAGRAM – Why Taking a Break is Important + Preventing Slumps + Hiatus Alternatives (ft. Instagram THEN & NOW rant)
12.) ARC Review: Dream Keeper by Amber R. Duell
February Goals
It's an unspoken rule for myself that I must keep getting better. To aim high and do my best to hit the mark, bulls-eye.
Finish + review as many eARCs as I can!
Interact more with fellow bloggers
Experiment with new posts
And that's it for my January wrap up! I consider it a job very well done, definitely a five star month, all thanks to you pineapples. Before I post this, I want to say a massive THANK YOU to everyone who has supported me recently, and to those who have been with me since the beginning. I love y'all!