The day of love is nearly here and I want to greet y'all Happy Valentines!
What is your ideal date? Is it sunset walks, cozy movie marathons, picnics, or romantic dinners?
Do you have any plans for this year's one and only Hearts Day? Well if you don't, I got you covered! Why not continue reading this post, you might find some swoon-worthy reads with characters you can add to you never-ending pit of book boyfriends/girlfriends!
In this post, I'm going to be featuring, as the title itself says, some Young Adult Contemporary Romance books. These books are not necessarily published/to be published in 2019 but they're soooo good, I can't resist sharing them!
I divided this post into three parts: What I've Read (books I've read, some of which I absolutely loved), What I Want to Read (A hearty trip down the TBR pit), and What Bookworms Recommend (What my fellow book fanatics want YOU to read).
What I've Read
Courtside Crush by Kayla Tirrell
So much for senior year being the best part of high school.
It all started when I caught my boyfriend cheating on me.
I did what any girl would do—I got revenge. Of course, it didn't stop there. Thanks to a condemning video, I also got eight weeks of community service and athletic probation right before basketball season is supposed to start. (There goes my spot as captain!)
Thankfully, there's a guy at Marlowe Junction's Helping Hands who makes passing the time more enjoyable. He's gorgeous, funny, and a huge basketball fan.
Too bad he's also my brother's biggest enemy…
Courtside Crush is a modern-day retelling of Romeo and Juliet, perfect for anyone who likes their sweet romance with a dash of drama. It is the first book in the Varsity Girlfriends series.

ARC Review: Courtside Crush by Kayla Tirrell
---
It Only Happens in the Movies by Holly Bourne
Audrey is over romance. Since her parents' relationship imploded her mother's been catatonic, so she takes a cinema job to get out of the house. But there she meets wannabe film-maker Harry. Nobody expects Audrey and Harry to fall in love as hard and fast as they do. But that doesn't mean things are easy. Because real love isn't like the movies…
The greatest love story ever told doesn't feature kissing in the snow or racing to airports. It features pain and confusion and hope and wonder and a ban on cheesy clichés. Oh, and zombies… YA star Holly Bourne tackles real love in this hugely funny and poignant novel.
Book Review: It Only Happens in the Movies by Holly Bourne

---
To All the Boys I've Loved Before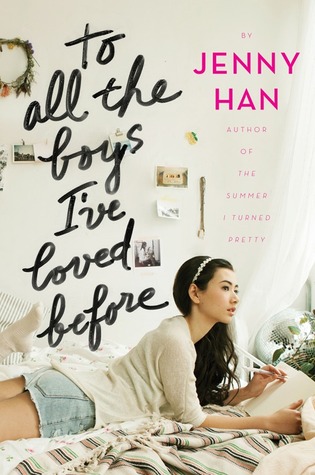 To All the Boys I've Loved Before is the story of Lara Jean, who has never openly admitted her crushes, but instead wrote each boy a letter about how she felt, sealed it, and hid it in a box under her bed. But one day Lara Jean discovers that somehow her secret box of letters has been mailed, causing all her crushes from her past to confront her about the letters: her first kiss, the boy from summer camp, even her sister's ex-boyfriend, Josh. As she learns to deal with her past loves face to face, Lara Jean discovers that something good may come out of these letters after all.
Book Review: To All the Boys I've Loved Before by Jenny Han

---
The Fault in Our Stars
Despite the tumor-shrinking medical miracle that has bought her a few years, Hazel has never been anything but terminal, her final chapter inscribed upon diagnosis. But when a gorgeous plot twist named Augustus Waters suddenly appears at Cancer Kid Support Group, Hazel's story is about to be completely rewritten.
Insightful, bold, irreverent, and raw, The Fault in Our Stars is award-winning author John Green's most ambitious and heartbreaking work yet, brilliantly exploring the funny, thrilling, and tragic business of being alive and in love.

---

What I Want to Read
    
    
What Bookworms Recommend
I asked my friends on Twitter what book they'd recommend and here's what I got: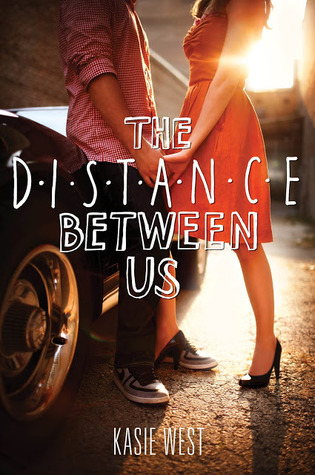 I had so much fun writing this post. I certainly went down memory lane andI think I might try to reread some of these books, and just cave and read all these wonderful recommendations.
And that's it for this Valentines-themed recommendation post. Whether you're single as a pringle or taken (or even reserved?) make sure to check out these books and keep an eye out for them when you stop by the bookstore!
Have you read any of these books? Which one has caught your eye?
Are you a fan of Contemporary Romance or are you just "meh"?
Do you have a fave YA Contemporary Romance that isn't on this list? Please share!
What are your favorite romance tropes?
And which ones do you hate?
Thank you for reading this post and I hope you enjoyed this!