Have you ever went to the bookstore, hoping to get this first book of a series you're DYING to read? Like, you couldn't wait another week for it? You step into the magical building full of paper and ink, you scan the shelves and then you go, "OMG THAT'S THE THIRD BOOK IN THE SERIES OMG OMG" plus excited dragon screeches. And then you scan the books around it. Oooh, you quickly spot book two and four, but where the heck is book one? You ask for assisstance but, quite unfortunately, it's not available at the frikkin moment. And then you remember all those awe inspiring protagonists who taught you to never ever give up (EVER) so you decide to read and buy the rest of the series instead and come back again for book one. I mean, it's only one book, right? What's the worst thing that could happen to you when you skip it?
And then fast forward, you've finally got your copy of book one but turns out, it's ironic how it's the last book you read in the series. And then when you read it (in my case atleast) it's quite boring and anticlimactic to the series because all the other books have spoiled you the details already. So was it worth it?
Okay, here's another scenario:
If you have Bookstagram or Book Twitter or perhaps a closely-knit group of bookworm friends, I'm pretty sure you talk about book series A LOT, especially when it's time fore recommendations. Someone shares a book series they like, and you're currently reading it too but haven't finished it yet. They ask how far along you are. A literal sweatdrop forms in your head because you don't know how to reply: I mean, you've read books one and two, haven't read book three and four yet but you're halfway through book five, the conclusion.
Both of these scenarios have happened to me PLENTY of times already. I feel awkward (eheh) and lonely whenever I share this odd way of reading, especially when someone is asking about your currently-reading book series in their QOTD and your fingers are just itching to type that reply.
I want to talk to people who can relate to my current situation so keep reading if you want to find out the book series I read in the WRONG order.
---
I'll be completely honest here. I read HP in the wrong order (omg burrnn her at the stakee). I began with Half-Blood Prince (Book 6) which was the only HP book I owned back then. Then my parents bought me the entire set and I've read it in the right order since that. I did reread HBP though because I needed to refresh myself on the book's events.
---
I read ACOWAR (Book 3) first, then ACOTAR (Book 1), and lastly, ACOMAF (Book 2). I started with the conclusiooon! And I haven't even read ACOFAS (novella set after Book 3) yet. I saw the v v prettyyy fan art that people posted everywhere. I was just a Bookstagram newbie back then and the hype was overwhelming and I was dying to read the series, the right order didn't even matter.
---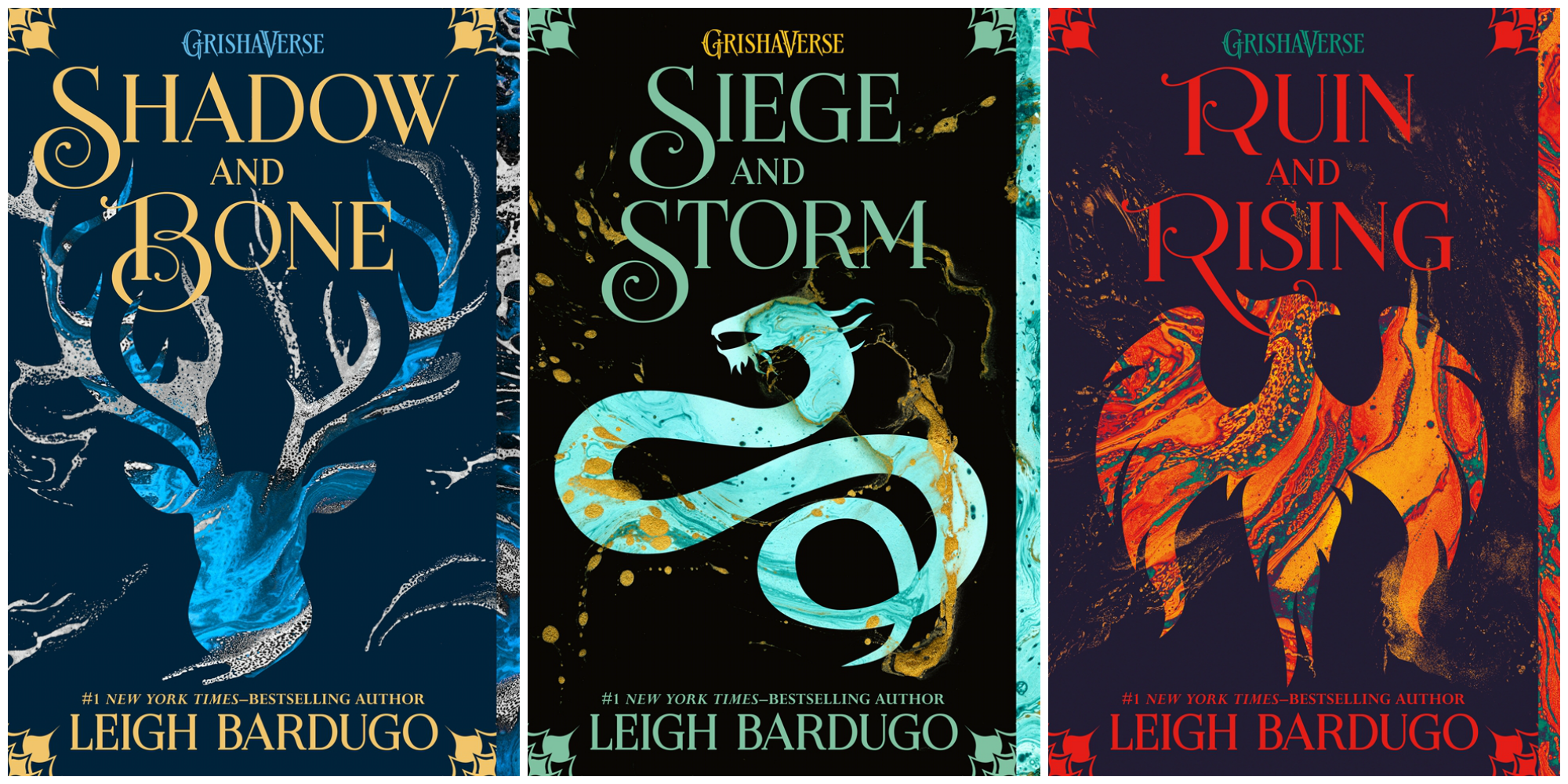 YES THIS TOO. I KNOW, I KNOW, I'M HORRIBLE. I read it in this order: Siege and Storm (Book 2) then Ruin and Rising (Book 3). And big NOPE, I HAVEN'T EVEN READ SHADOW AND BONE (Book 1) yet. Big yikes. Also: it's been more than a year since I finished Ruin and Rising, and I STILL haven't read Book one. More yikes.
---

I ABSOLUTELY LOVE THIS SERIES (it's just that I don't have enough money + access to credit card to buy a super shiny CAPTURING THE DEVIL special edition book box from Fae Crate or Beacon Book Box (if anyone has an spare to give away, you know who to contact lol). I love Audrey and Thomas, they make me SWOON! I read Hunting Prince Dracula (Book 2), then Stalking Jack the Ripper (Book 1), then Escaping From Houdini (Book 3). Up next: Capturing the Devil!
---
Whoopsie. I read Tower of Dawn first but decided to stop halfway because everything was too much for my mind to process. There are a lot of books in this series and I decided to read therough the previous ones first before coming back to TOD. I've read Throne of Glass (Book 1) but that's all I've read so far, this series didn't really 'click' with me but I still might change my mind!
---
Confession: I haven't read the Percy Jackson and the Olympians series yet (GASP). And there's only one Heroes of Olympus book I've read, which is Book 3, The Mark of Athena (hehe gotta start with the one that had my name). I'm so inclined to read the rest of the series though, probably when my schedule + TBR clears up.
---
RAISE YOUR HAND IF THIS IS ONE OF YOUR FAVORITE SERIES AS A KID *raises both arms, both legs, and a tail in the air* This series may seem like and childish but IT. IS. SO. DEEP. AND. HEARTBREAKING. Order I've read the books: Book 8, 4, 11, 2, 7. I know I haven't fully committed to finish reading this series IN THE RIGHT ORDER but it's mostly because I'm scared to say goodbye to one of the best sources of magic in life, especially during my younger years.
---
This one actually isn't so bad since both books are independant, only that the characters in Furthermore have more adventures in Whichwood (which is set sometime after FM), and Whichwood focuses on another main character. I love Whichwood. Check out: Book Review: Whichwood by Tahereh Mafi
---
I've only ever started on Palace of Stone (Book 2) of this moving series. It didn't actually spoil me that much, it was a quick read. I don't think I'll be reading any of the other books anytime soon though.
---
I've read many other books in the wrong order, like Nancy Drew series and The Magic Treehouse series, but those series have have a ton of books and most of them are pretty independent and spoiler-free anyway (ahem, me, trying to avoid any more shame by making up excuses).
And that's a wrap for this fun post. Make sure to cheer me up from loneliness by commenting if you can relate to this reading problem of mine! I'd love to hear from you. Have a great day (or night) ❤
ATHENA.