Hello! A special post for today!
Are you a fan of anime? I'm not really a fan I guess, since there's only one anime I am crazy about and that's Fairy Tail (NaLu forevaaa!). I occasionally butt in on the Naruto fandom (psst don't be fooled I only do it because I ship SasuSaku) but my BFF is a big-time fan of anime and she inspired this post! Her opinions were a big part of this post (so y'all better love this haha kidding!). Anyway, let's get started, shall we?
1. Air Awakens series by Elise Kova
A library apprentice, a sorcerer prince, and an unbreakable magic bond…
The Solaris Empire is one conquest away from uniting the continent, and the rare elemental magic sleeping in seventeen-year-old library apprentice Vhalla Yarl could shift the tides of war.
Vhalla has always been taught to fear the Tower of Sorcerers, a mysterious magic society, and has been happy in her quiet world of books. But after she unknowingly saves the life of one of the most powerful sorcerers of them all—the Crown Prince Aldrik—she finds herself enticed into his world. Now she must decide her future: Embrace her sorcery and leave the life she's known, or eradicate her magic and remain as she's always been. And with powerful forces lurking in the shadows, Vhalla's indecision could cost her more than she ever imagined.
Air Awakens would make the PERFECT fantasy anime. Magic guild, hot princes, and great action-packed adventures. And Vortex Visions would make a great series after that, too!
---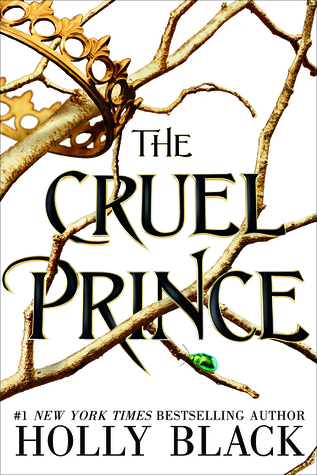 Of course I want to be like them. They're beautiful as blades forged in some divine fire. They will live forever.
And Cardan is even more beautiful than the rest. I hate him more than all the others. I hate him so much that sometimes when I look at him, I can hardly breathe.
Jude was seven when her parents were murdered and she and her two sisters were stolen away to live in the treacherous High Court of Faerie. Ten years later, Jude wants nothing more than to belong there, despite her mortality. But many of the fey despise humans. Especially Prince Cardan, the youngest and wickedest son of the High King.
To win a place at the Court, she must defy him–and face the consequences.
As Jude becomes more deeply embroiled in palace intrigues and deceptions, she discovers her own capacity for trickery and bloodshed. But as betrayal threatens to drown the Courts of Faerie in violence, Jude will need to risk her life in a dangerous alliance to save her sisters, and Faerie itself.
Another fantasy anime for y'all! This one would have darker themes though, suitable for a more mature audience since there would be very vivid murder scenes. I'd love to see an anime with humans + faeries.
---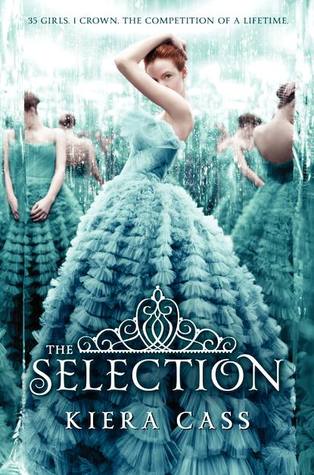 For thirty-five girls, the Selection is the chance of a lifetime. The opportunity to escape the life laid out for them since birth. To be swept up in a world of glittering gowns and priceless jewels. To live in a palace and compete for the heart of gorgeous Prince Maxon.
But for America Singer, being Selected is a nightmare. It means turning her back on her secret love with Aspen, who is a caste below her. Leaving her home to enter a fierce competition for a crown she doesn't want. Living in a palace that is constantly threatened by violent rebel attacks.
Then America meets Prince Maxon. Gradually, she starts to question all the plans she's made for herself—and realizes that the life she's always dreamed of may not compare to a future she never imagined.
The competition in this book will bring the audience to the edge of their seats if it were anime. Besides, who can't resist a royal dystopian?
---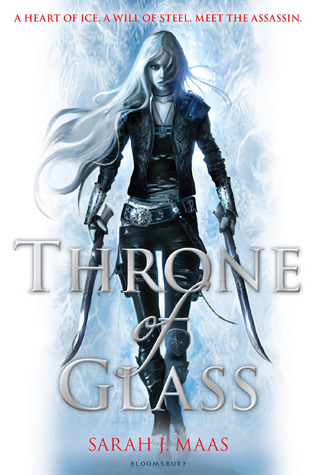 Meet Celaena Sardothien.
Beautiful. Deadly.
Destined for greatness.
In the dark, filthy salt mines of Endovier, an eighteen-year-old girl is serving a life sentence. She is a trained assassin, the best of her kind, but she made a fatal mistake. She got caught.
Young Captain Westfall offers her a deal: her freedom in return for one huge sacrifice. Celaena must represent the prince in a to-the-death tournament—fighting the most gifted thieves and assassins in the land. Live or die, Celaena will be free. Win or lose, she is about to discover her true destiny. But will her assassin's heart be melted?
(This is probably supposed to be New Adult but please let me insert this for the sake of the post yes thank you) The Throne of Glass series is somewhat NA/YA Game of Thrones. Again with the darker themes, more blood, blah blah. Am I the only one who thinks the fight scenes are anime-worthy?
---
So much for senior year being the best part of high school.
It all started when I caught my boyfriend cheating on me.
I did what any girl would do—I got revenge. Of course, it didn't stop there. Thanks to a condemning video, I also got eight weeks of community service and athletic probation right before basketball season is supposed to start. (There goes my spot as captain!)
Thankfully, there's a guy at Marlowe Junction's Helping Hands who makes passing the time more enjoyable. He's gorgeous, funny, and a huge basketball fan.
Too bad he's also my brother's biggest enemy…
Courtside Crush is a modern-day retelling of Romeo and Juliet, perfect for anyone who likes their sweet romance with a dash of drama. It is the first book in the Varsity Girlfriends series.
I recently read this book and the romance is so cute! I bet this would make a funny, 'fluffy' contemporary anime.
Thank you for taking the time to read this post! Don't be shy to comment your thoughts down below. After all, sharing is caring!